How do the hotels work with company agreements?
How do the hotels work with their corporate agreements? How important is the business customer segment? And how do they evaluate their business agreements? And last but not least - how can you work smarter with company agreements to maximize your hotel revenue? We were curious to learn more about how the hotels work with company agreements and therefore heard us from some of our customers and to a representative of a larger hotel chain to get their different perspectives on the company agreements.
Those we interviewed were Marianne Söder who is Commercial Manager at The Winery Hotel and Sara Johansson who is Sales and Marketing Manager at Freys Hotels and Anant Vithlani, VP Sales at Nordic Choice Hotels.
We wanted to hear how the different hotels, privately owned independent hotels or a large hotel chain, reasoned about their corporate customers and in what way they work with the corporate agreements towards the customer segment corporate customers. We also wanted to see if there are any differences between how you as a big hotel chain verse. a privately owned independent hotel is reasoning about corporate customers and how to work with company agreements.

We discussed many interesting aspects of the agreements and received several useful inputs on how to work with company agreements. The hotels we interviewed work in many ways quite similarly, but they also highlighted slightly different perspectives on the company agreements during our discussion. Issues we discussed were, among other things, how they set prices, how they evaluate the agreements and the importance of implementation and not to let OTAs penetrate the corporate customers, just to mention some of all the aspects that were affected.

A very important customer segment
We first put the question to all "How important are the company agreements for you?".
One can first of all note that corporate customers are an important customer segment for both the independent hotels and for the chains. Business agreements are simply the basis for accommodation revenue.

It is super important with company agreements for they constitute / are a basic base for their business. If you have a certain amount of company agreements, you have secured your base base and can dare "yield" more on the rest. You simply live a little safer if you have business customers that deliver.

- "At the same time, one must not become too dependent on a few corporate customers because it can be risky for the hotel. It is important to secure with several corporate customers," says Anant at Nordic Choice Hotels.

- "It is very important with company agreements. They form the basis of our accommodation sales, "says Marianne at The Winery Hotel.

As they are part of the BW Premier Collection, they have a close dialogue with Best Western regarding the central corporate agreements.
- "It is a strength for us to get access to the central corporate agreements via Best Western," says Marianne.
She mentions that she and the hotel's corporate vendor daily use Demand Calendar in their work on corporate agreements.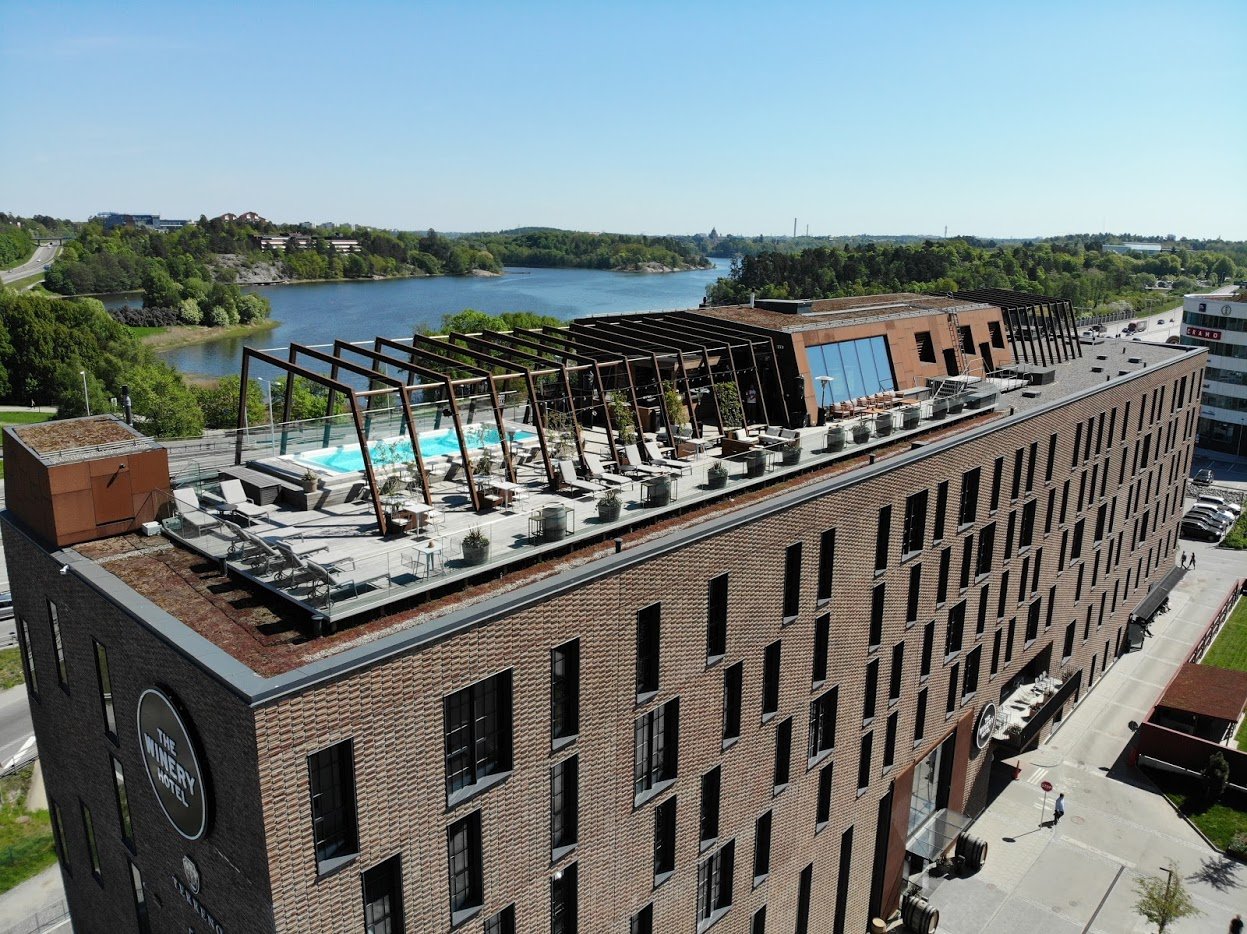 Copyright The Winery Hotel

An important aspect that Anant at Nordic Choice Hotels emphasized was that regardless of whether you are a chain or an independent hotel, it can be easy to forget about thinking that what the companies think is most relevant when buying is "location, location, location ".
- "They primarily buy location and then decide product and price," says Anant.
Therefore, as a hotel, one needs to identify which potential customers are in their own area. You can analyze as a circle around your hotel to map out which potential customers might want and need to stay in the hotel. For example, if it is a factory nearby, their subcontractors may want to stay in the hotel.
- "First of all you should ask yourself: What do I have for potential customers in my neighborhood? Often you forget the potential customers who are close by. It is important to have that perspective to attract business customers, "emphasizes Anant.
He believes that, for example, an independent hotel should contact the companies that have lived in the hotel sometime to hear if they might want to have an agreement with the hotel.

- "You can start there and it is important to stay on. Demand Calendar can be a great tool that provides a good basis for the work of analyzing potential corporate customers," says Anant.

The importance of implementing the company agreements
Anant also highlights the importance of working with the implementation of the agreements.
- "The agreement is nothing if you do not have an implementation work," he emphasizes.
You have to work actively to implement the agreements to get customers to use them.
- "You have to implement the agreements for the flow does not come by itself. It is not possible to just sign an agreement with a particular customer and so believe that they will automatically use the agreement - one must have a dialogue and continuously process the customer so that they choose our hotel, "says Anant.
They work systematically with implementation and have about 200 outside sellers who work with eg. just implementation.

Evaluation of company agreements
We come to the question of how they evaluate their business agreements' profitability. How do they evaluate the agreements and what parameters?

Marianne at The Winery Hotel explains that they are evaluating for several different parameters, including volume, price, whether they use conference rooms and food & beverage etc. They also look over which weekdays that corporate customers book.
- "It is important to look at the totality when reviewing the profitability of the company agreements," emphasizes Marianne.

Sara at Freys Hotels explains that they use Demand Calendar to evaluate their company agreements. She thinks it is positive that you can go back and look at information that shows what an agreement is worth.

She explains that when they evaluate the profitability of a company agreement, they look partly at the volume but also for which periods they live. Other important parameters, in addition to the volume and time period, are to look at whether it is a company with which they have cooperated for many years because companies like these are extra important to them.
- "Those we have worked with for a long time have a kind of ambassador for us. It is very important to continue to work well with them, not just to look at the volume they buy through the agreements, "emphasizes Sara.
How to put the price on the company agreements? Fixed or dynamic prices?
We were also curious to hear how they reasoned about the pricing of the agreements and whether they have fixed or dynamic prices.

Marianne at The Winery Hotel says that the majority of their corporate contracts have dynamic prices. There are also certain contracts with fixed prices, but most agreements have dynamic prices. The local agreements also have dynamic prices. The central corporate agreements via Best Western have both dynamic and fixed where the hotel has its own mandate. Agreements that have been negotiated through public procurement usually have fixed prices.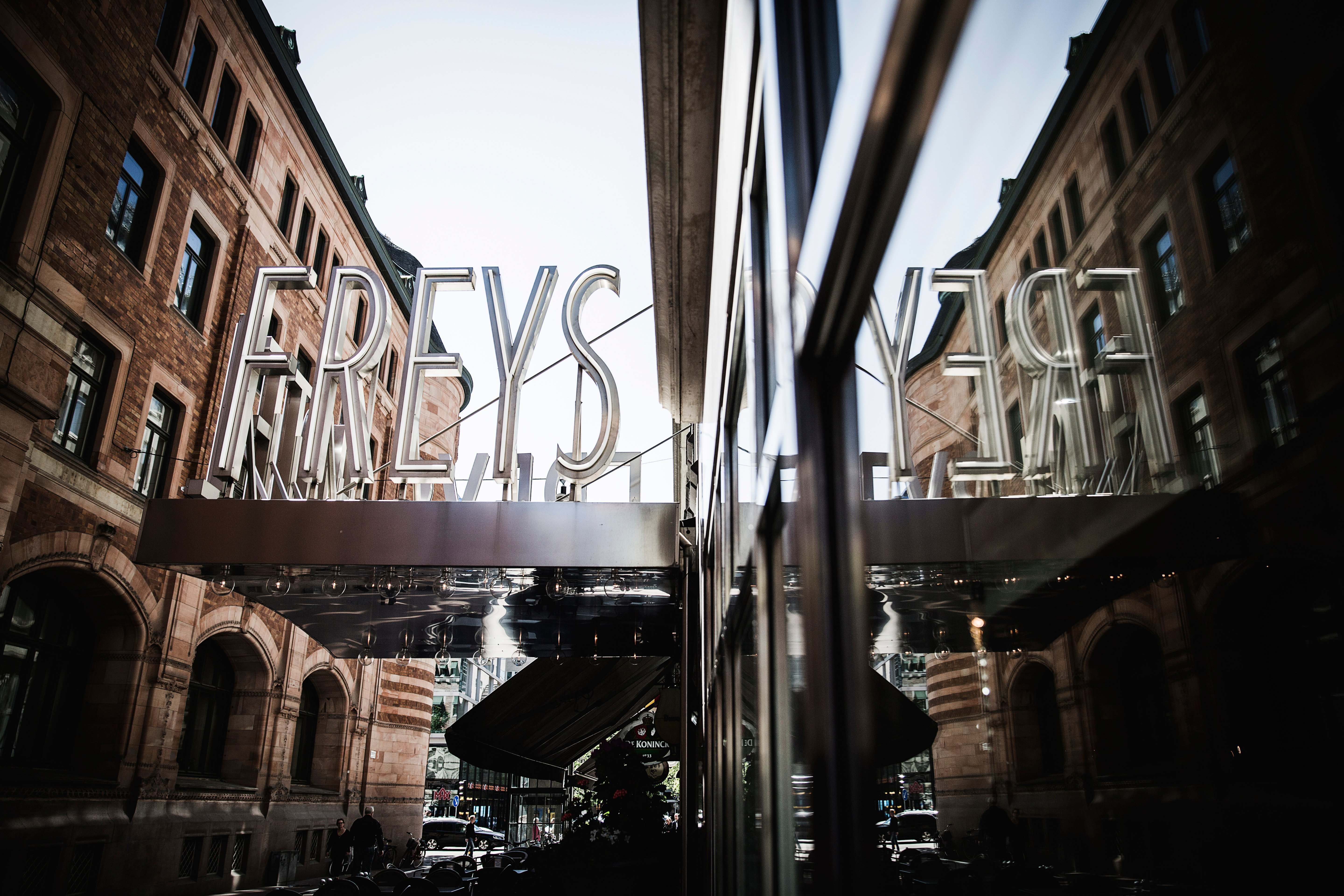 Copyright Freys Hotels
Sara at Freys Hotels says that they have fixed or dynamic prices so it is mixed.

- "We weigh in several parameters in our assessment when we set prices. What is relevant to consider is how many guest nights it is about, which days of the week and during which time of year. A minimum number of guest nights is required for that one should be able to get fixed prices for a company agreement, "says Sara.

They work with percentage agreements - that one gets a percentage discount on the regular price, ie. a discount that is the same regardless of the weekday and time of year.

Sara also highlights an interesting aspect in the context and makes a comparison with the airline industry. The airline industry has known for a long time different prices for airline tickets on different days and different times of days, depending on demand. She believes that she sees a gradual change in the corresponding direction also in the hotel industry ie. that they are moving towards the same development with more dynamic prices and also a greater understanding of it among the guests and within the industry.

At Nordic Choice Hotels, most of the agreements have dynamic prices and a few contract customers have fixed prices.
There are many analyzes behind the pricing at central level. When you set the price you look at which days that customers book, at which average prices, what are leadtime and length of stay etc.
- "We produce facts and also put it in relation to" soft values "when they analyze and discuss pricing. The prices are set in a Corporate workshop between Sälj & Revenue. and negotiate with the customers, "says Anant.
Focus on Cost of Sales
Anant points out that during the past year they have become better at taking the "Cost of Sales" into consideration when they set prices.
- "We work actively to look at transaction costs and to take them into consideration," he says.
This means that they can, for example, give a high discount if a corporate customer often book directly instead of via GDSer.
Booking channels for corporate agreements
This leads us unsuccessfully into the question of booking channels for corporate agreements. Most of Nordic Choice Hotels' corporate bookings come via GDSer even though they obviously prefer direct bookings.

Even at The Winery Hotel, the majority of bookings are made via GDSs. As far as the local agreements are concerned, they usually book by mail or telephone.

At Freys Hotels, most corporate customers book through GDSs, but many of their contract customers also book online with code or with direct contact via the booking.
Review and renegotiation of company agreements
Another interesting question is how the process of renegotiating the agreements looks like.
At Freys Hotels they see the company agreements twice a year. The percentage agreement runs until further notice and the fixed contract prices are renegotiated annually. You regularly see how the agreements perform.

When they are going to carry out the renegotiation, Sara always takes a personal contact with the corporate customers - preferably by telephone to book a meeting but also by email or only by phone if they prefer - to have a dialogue about, among other things, reservations.

- "The most important aspect for us is that the agreement is good for both parties. We want to be able to match what customers demand, "emphasizes Sara.
At The Winery Hotel, the agreements are negotiated once a year and every two years for certain agreements. They then look at how much the customer has booked since the price they have received is based on a certain volume. They also look at the contracts continuously every three months to see if they book according to agreement. When we ask about how much time they spend per year to produce documentation to review the agreements, she says that it is not so much time because they use Demand Calendar.
- "In Demand Calendar we can see how many different companies have booked. DC helps us quickly get that information out so we do not need to spend so much time to get the information we need at once with the help of DC. This means a great time saving for us, "says Marianne.
When it is time for renegotiation of contracts, they contact the customer and suggest a personal meeting. They like to see the corporate customers coming to the hotel. They go through the agreement with the customer and have a dialogue, among other things. about bookings. Usually the customers come to them to meet over a lunch or breakfast. It is important for them with a personal contact with their corporate customers.

- "For us, it is important to have a personal contact with our corporate customers. We like to see them come to us and see the product themselves, "says Marianne.

At Nordic Choice Hotels, the agreements are renegotiated once a year. Most contracts run for one year, but they also have some multi-year, something both they and the customers often prefer because it becomes easier for all parties. They follow up and evaluate all contracts on an ongoing basis to see that they generate revenue because it often affects the result directly if no agreement works. But they also make a more thorough evaluation of the agreements twice a year. They have noted that the companies nowadays go more towards an electronic bidding process instead of personal interactions. It is important to make sure that you get included in RFPn, "Request For Proposal", ie. a tender procedure. Electronic / digital bidding is common and you have a bid manager.
Exclusion of business agreements
Another very interesting and important aspect, highlighted by Anant from Nordic Choice Hotels, was the importance of not selling the rooms too quickly to OTAs so that the company agreements were pushed out. The background is that the third-party channels (OTAs) are growing strongly. Their lead time is about 40 days ie. they book 40 days before. As for corporate customers, their lead time is 2-3 weeks, ie. much shorter. This means that they sometimes fill the hotels quickly because of. bookings via the OTAs, but at the same time the rate for corporate agreements is raised, which has a negative effect on the business volume.
- "It will be a kind of displacement effect of corporate customers. It is a matter of trying to get the right balance here, but often you are too keen to secure the volumes so you let the OTAs book out. they are more valuable in relation to the hotels, "says Anant.

Anant mentions that as an independent hotel you can use Demand Calendar to analyze this.
- "Demand Calendar can fill a purpose here because you can analyze leadtime on booking and how it looks between different segments," says Anant.

The importance of working actively with their company agreements is discussed when we discuss how the willingness to pay appears to corporate customers with Anant. We wonder if there is a price pressure for the segment?
- "The willingness to pay is not a problem in this segment, but price pressure is always there. Although it is the situation that determines, there are often several hotels in the same position that allows corporate customers to exert price pressure. They are also accustomed to negotiators," says Anant.

Actively follow up and work with their company agreements
Whether you are a chain or an independent hotel, the facts remain - you have to actively follow up and work with your company agreements so that profitability can be maintained in this important segment. After our interviews, we find that it is not just to make sure to get business customers. It's not just about acquiring business customers but about implementing and continuously following up and evaluating the agreements.
Stay tuned for our latest news