Dedicated hospitality team optimizing commercial roles
Most of the team members have worked in many management roles in the hotel industry for decades. We teamed up with system development experts to create Demand Calendar.
Selling Profit-Oriented Total Revenue Technology to Hotels and Resorts

Phil Robart

Vice President of Sales,
The Americas
Phil is a hospitality industry executive with over 30 years of extensive experience in global technology sales and management. His expertise includes technology strategy, CRS & Distribution, Revenue Management, and Top-line and Business Management software.

Phone: +1 403-830-9875

Magnus Edenmark

Business development
and partnerships
Magnus has extensive experience in international business development. He has worked in the IT industry for the last thirty years, building successful business relationships globally.

Phone: +46 70 766 7787
Deep industry knowledge and experience to drive customer success

Anders Johansson

CEO
During my 30+ years in leading positions in hospitality, I have always struggled to find a way to make sense of all raw data and encourage collaboration in my revenue teams. My passion is to make hotels more profitable by developing people's knowledge and skills in capturing revenue. That's why I founded Demand Calendar.

Phone: +46 70 560 0736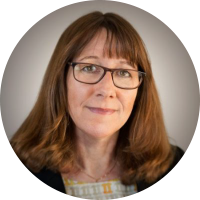 Marianne Söder

Customer Success
Marianne is an experienced Commercial Manager and Revenue Manager with more than 20 years of experience in independent hotels and large corporate hotel chains. She built and executed successful commercial strategies for opening new hotels. Marianne is strong in training and coaching commercial roles in hotels.

Phone +46 70 204 0004

Catarina Randow

Technology Consultant
A seasoned hotelier with over 25 years in the industry, who has combined that with a thorough knowledge of hotel systems generally and hotel revenue management & distribution systems specifically. She is firmly convinced that all hotels need Demand Calendar to have a proper understanding of what's happening in their business.
Creating a superior user experience

Simen Echholt

CTO
Earning a master's degree in informatics, specializing in system development and software architecture, Simen has focused on building robust and scalable solutions for both the public and private sector. With over ten years of experience in the field, he has taken multiple business critical systems from concept to production.

Mikael Jelveby

Developer
A developer with more than 10 years experience crafting well-thought-out user interfaces and experiences.
He has an education in information design and as such knows how to put the needs of the target audience first.

Oscar Frykholm

User Experience
Holds a PhD in interaction design and close to two decades of experience of working with user-centered design in complex organizations.
Building a sustainable business

Mads Hilden

COO
Has 15 years experience of in narrowing the gap between computers and people by developing user-centric systems.
Started as a developer and then moved into management with a dedication to maintain both the developer and manager perspective. Experienced with high volume data systems and customer integrations.