Save money with one system for the commercial team
Demand Calendar is a complete system for the commercial team to plan, track, and optimize all revenue streams.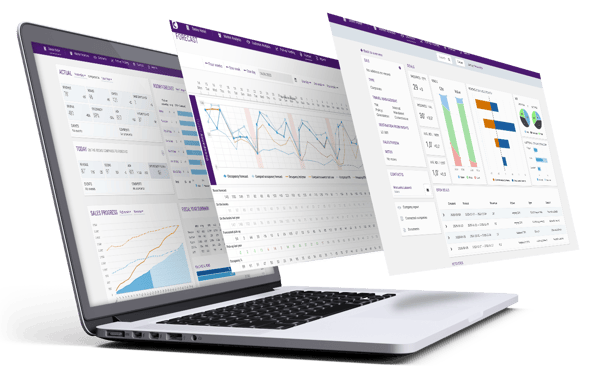 Generated more than 100% ROI to our customers
Watch the video to see our calculation
What ROI can you expect if you invest in the system?
Calculation is based on what our customers have achieved with Demand Calendar.
Total cost of ownership calculation
Explore your ROI based on your numbers
One module for each commercial role
Marketing
Attract quests (B2C)


✓ Marketing dashboard
✓ Market, segment analysis
✓ Campaign performance
✓ Campaign pick-up tracking
✓ Rate or clustered rate tracking
✓ Booking window
✓ Stay patterns
Sales
Acquire customers (B2B).
✓ Sales dashboard
✓ Sales performance
✓ Automate sales pipeline
✓ Activities, tasks and alerts
✓ Automated company reports
✓ Calendar and email sync
✓ Mobile first
Revenue
Optimize total revenue.
✓ Revenue dashboard
✓ Forecasting
✓ Pick-Up Tracking
✓ Pick-Up alerts
✓ Market Potential analysis
✓ Segment analysis
✓ Revenue reporting
Find the perfect pricing option for your business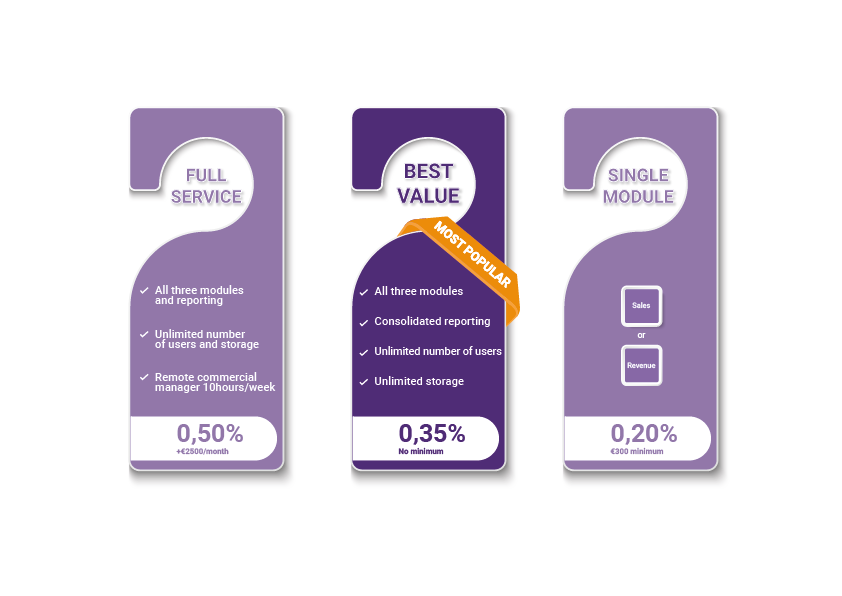 Frequently asked questions
Here are the answers to the most frequently asked
questions about our pricing options.
What is the %
The fee is a percentage of the total gross room revenue and payable at the end of each month. Our philosophy is that when room revenue is low, such as during the low season, we will help the hotel by charging less. When the hotel is successful the fee will be a little higher. Hotels that were closed due to Covid-19 did not pay anything and were able to use Demand Calendar for free.
Users
An unlimited number of users are included in all options. Any number of hotel team members, freelancers, and consultants are welcome as users. It is up to the hotel to decide. We want to encourage the use of Demand Calendar so no extra fees should prevent anyone from accessing vital information for making the right decisions.
Training and coaching
Initial remote training, when the hotel data is available in Demand Calendar, for four hours, is included in the fee. Onsite training, additional training, and coaching are available for an additional fee.
New functionality
Demand Calendar continuously develops new functionality that will be accessible for all customers and is included in the fee. Customers using a single module will get access to improvements in that specific module.
Interfaces to data providers
The hotel is responsible for providing data to Demand Calendar including to pay data providers for data, extraction of data, interfaces, and other costs charged by data providers. Demand Calendar does not charge for any interfaces to Demand Calendar.
Correct data is vital to every hotel for getting the right insights and information. It is included in the fee that Demand Calendar will verify all data sources and set-up of data transfers to Demand Calendar.
Support
Demand Calendar uses Google Cloud and guarantees the same uptime as Google. Demand Calendar monitors data transfers from data providers to Demand Calendar and will take action if data has not been transferred correctly. Hotels manage their data in different ways that could potentially cause problems. Demand Calendar will correct any problems reported by a customer within a reasonable time. All support is included in the fee unless the hotel or any of the data providers are in default.