Unleash the Power of Collaboration with Demand Calendar: Fueling Success in Total Revenue Management
Successful Total Revenue Management requires a collaborative effort from multiple stakeholders. Demand Calendar is the central platform to facilitate cooperation, aligning everyone to work together towards the goal of maximizing total net revenue.
Commercial Success in Hospitality: Mastering Guest Attraction, Total Revenue Optimization, and Profit Maximization
At its core, the job to be done for the commercial team in a hotel can be distilled into two primary objectives.
Marketing to attract guests and customers
involves creating awareness and promoting all the hotel's products and services to get potential guests to book a stay. The commercial team utilizes various marketing strategies to attract customers, such as online advertising, social media campaigns, search engine optimization, and partnerships with travel trade and online travel platforms.
Innovation to sell more to each guest and customer:
Once a customer is acquired, the commercial team's job extends beyond acquisition to maximizing revenue from each customer and fostering customer loyalty. They strive to enhance the customer experience, encourage repeat visits, and generate additional revenue by upselling or cross-selling services.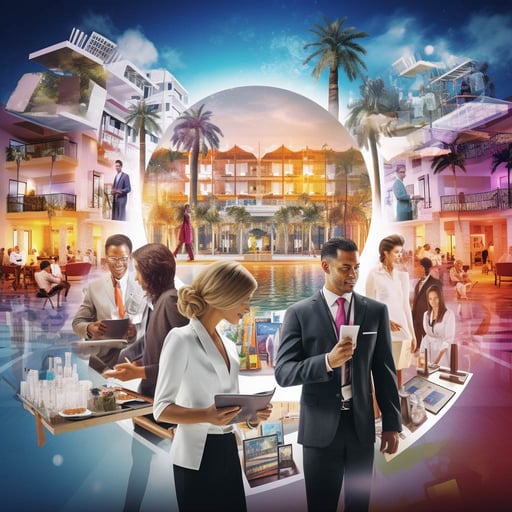 Whitepaper: "The Benefits of Total Revenue Management"
Driving Profitability in Hotel Groups: Strategic Differentiation, Team Alignment, and Implementing SMART Systems
Three critical jobs for the Commercial Manager:
Multi-Hotel Strategy:
Strategically differentiate each property in your portfolio based on its unique strengths, target audiences, and market competition. Utilize data analytics to understand market trends and performance metrics to inform your strategies.
Aligning the Commercial Team:
Set shared KPIs and encourage collaboration among your marketing, sales, and revenue management teams. Foster a culture where every team member understands their role's contribution to the broader commercial goals, and ensure teams can swiftly react to market changes.
Providing the Right Tools and Systems:
Equip your team with efficient tools and systems with functions for setting and monitoring goals, budgeting and forecasting, segment analytics and guest spending, and customer acquisition cost and reporting. Enhance communication with collaboration tools and invest in staff training to effectively utilize these resources.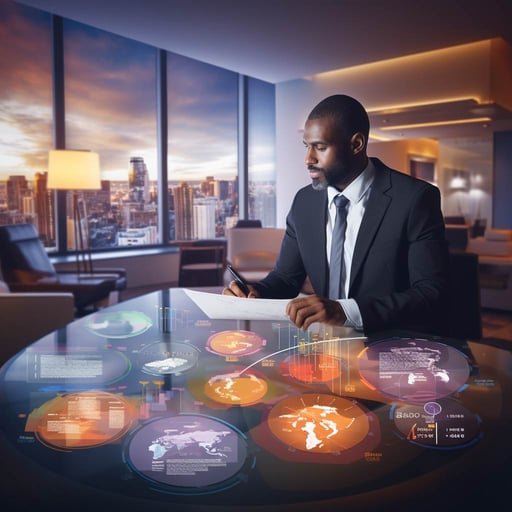 A job description for the next generation commercial manager
Driving Profit-Oriented Total Revenue Management with Demand Calendar
Demand Calendar helps the commercial team focus on Profit-Oriented Total Revenue Management.
A multi-property commercial system: Integrates all aspects of hotel group marketing, sales, and revenue management for effective management.
Integrated Data Analytics: Offers comprehensive analytics on revenue sources, micro-segmentation, customer production, and buying behaviors.
Real-Time Reporting: Real-time data and reporting can help the commercial team respond quickly to changing market conditions, adjust pricing strategies, and manage room inventory effectively.
Forecasting and Budgeting: The tool could provide capabilities to forecast revenue and keep track of customer acquisition costs based on historical data and market trends, enabling more accurate budgeting and financial planning.
Collaboration Features: Functions that promote seamless communication and collaboration within the commercial team, helping to ensure everyone is aligned and working towards the same goals.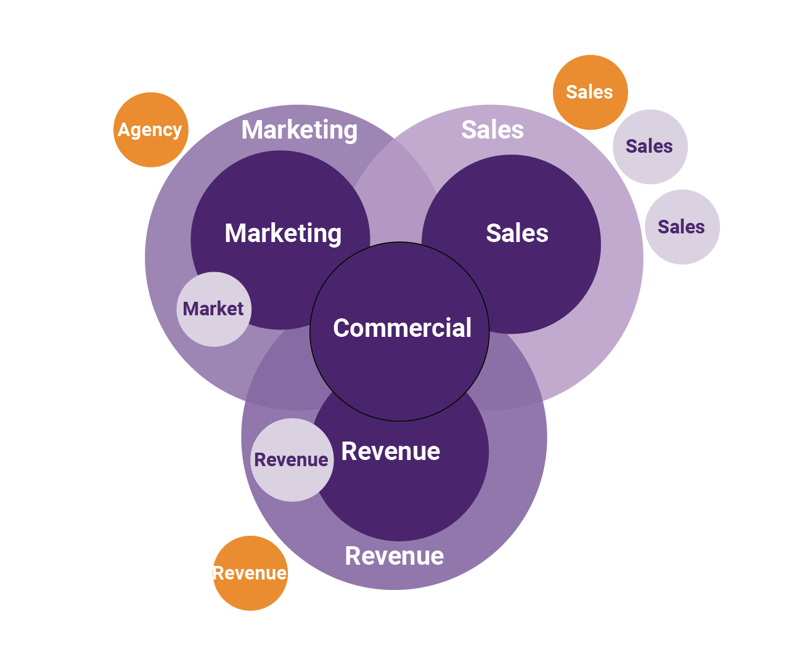 Whitepaper: "Create a High-Performance Commercial Team"
The Gains of Using Demand Calendar
Demand Calendar brings several gains for the commercial team:
Improved Collaboration and Communication: Demand Calendar is a centralized multi-property platform for the commercial team, promoting collaboration and effective communication. All team members, regardless of location or employment status, have access to essential information, fostering a cohesive and aligned approach.
Enhanced Total Revenue Management: Demand Calendar provides valuable insights into demand patterns, market trends, and competitor analysis. This enables the commercial team to make informed pricing and inventory decisions, optimizing total revenue and maximizing profit.
Streamlined Commercial Operations: The tool helps streamline commercial operations by integrating various functions such as marketing, sales, and revenue management. This eliminates data silos, reduces manual processes, and increases efficiency, allowing the team to focus more on revenue-generating activities.
Budgeting, Planning, and Accurate Forecasting: Demand Calendar provides robust budgeting and forecasting capabilities based on historical data, market insights, and performance metrics for all revenue sources and customer acquisition costs. This enables the commercial team to create accurate financial plans, optimize resource allocation, and set realistic targets.
Data-Driven Decision Making: With comprehensive data analytics and reporting features, Demand Calendar empowers the commercial team to make data-driven decisions. It provides actionable insights into guest behavior, market segments, and revenue performance, enabling the team to identify opportunities, implement effective strategies, and measure the success of their initiatives.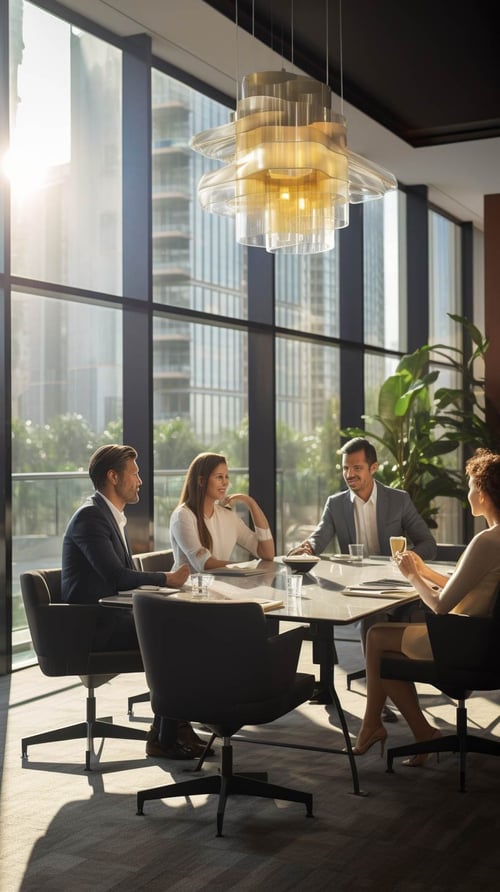 Download the self-assessment for the Commercial Team
Let me show you Demand Calendar
"I would be delighted to demonstrate how Demand Calendar can assist your commercial team in maximizing revenue and increasing productivity."
---
Caren de'Ath, Director of Sales, Demand Calendar
caren@demandcalendar.com
+1 240-285-8893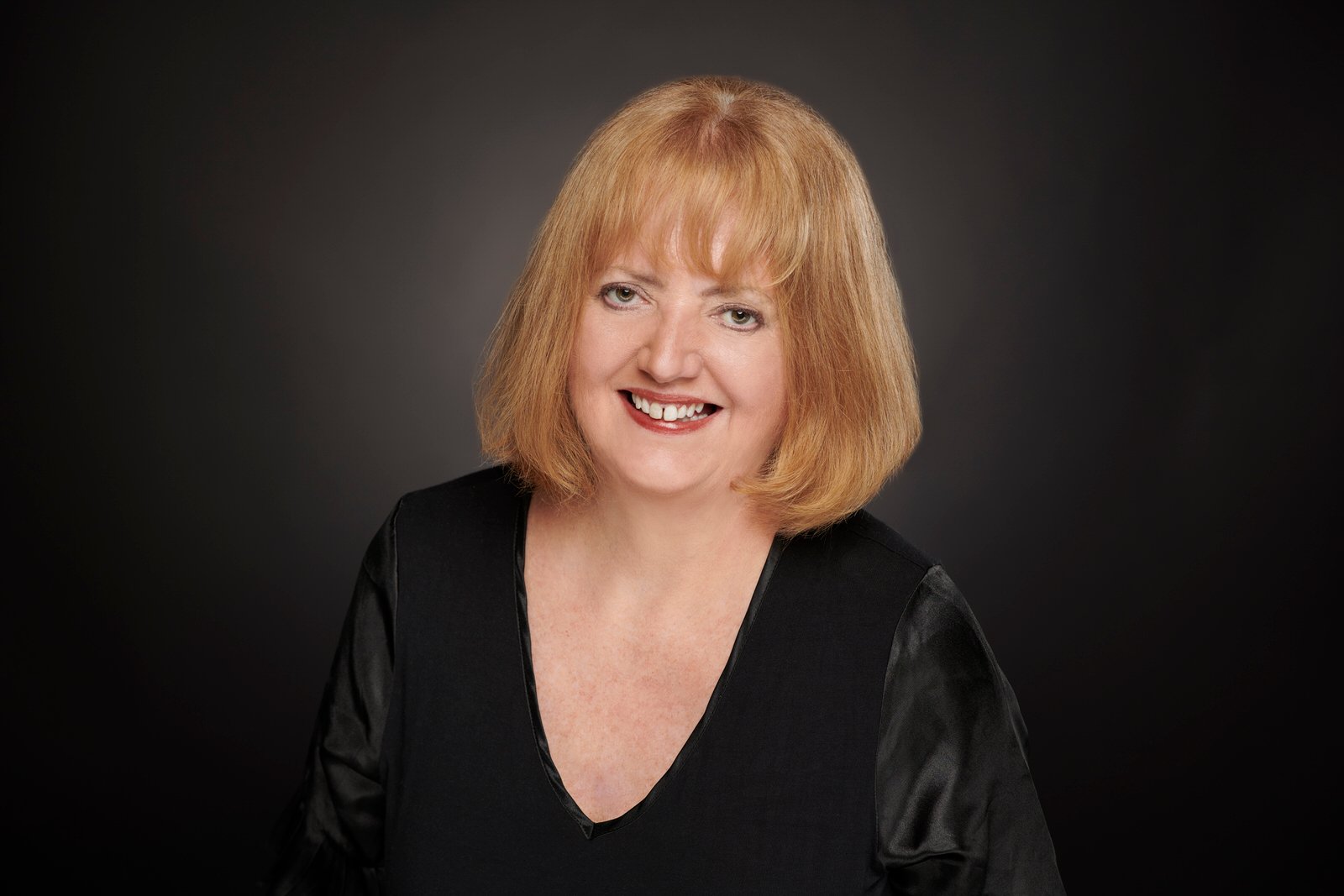 Let me show you all possibilities with Demand Calendar
Learn more about commercial work in hotels