SALES PIPELINE
Track deals, find opportunities, and manage activities to win more business
PIPELINE
Visual overview of all potential deals
Intuitive drag and drop deal pipeline to visualize and track your potential deals and customers
Quickly see new inquiries and updated deals
See planned actions on each deal
Easily add additional prospects and deals
You will win more deals and generate more revenue faster.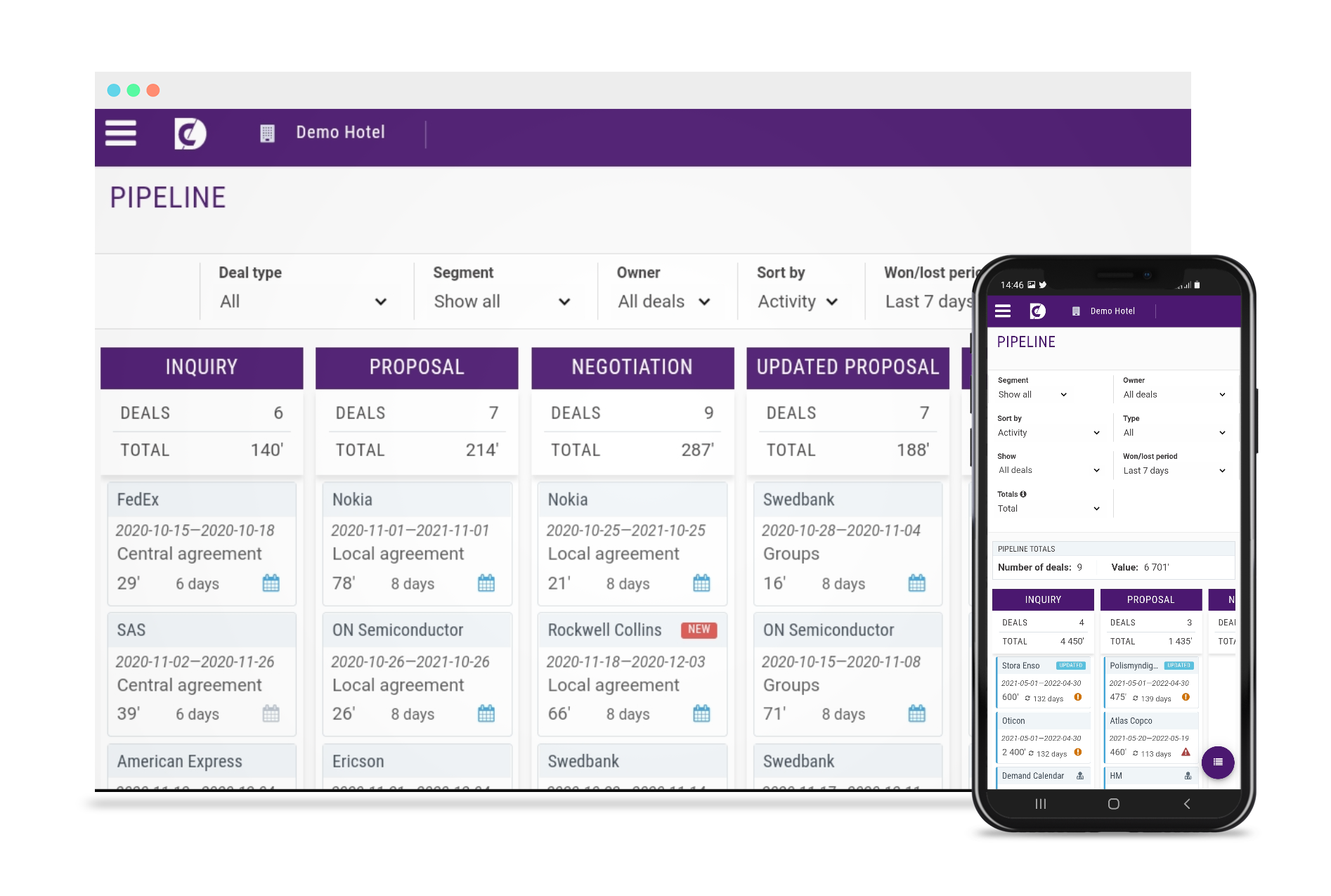 FIND OPPORTUNITY
Focus on winning the most profitable business
Easily find the highest value, urgency, segment, new, or updated deals to win the most profitable business.
Sort deals by date, size, or activity
Filter by segment, group, or contract
Help inhouse sales to win more business
You will win the most profitable deals.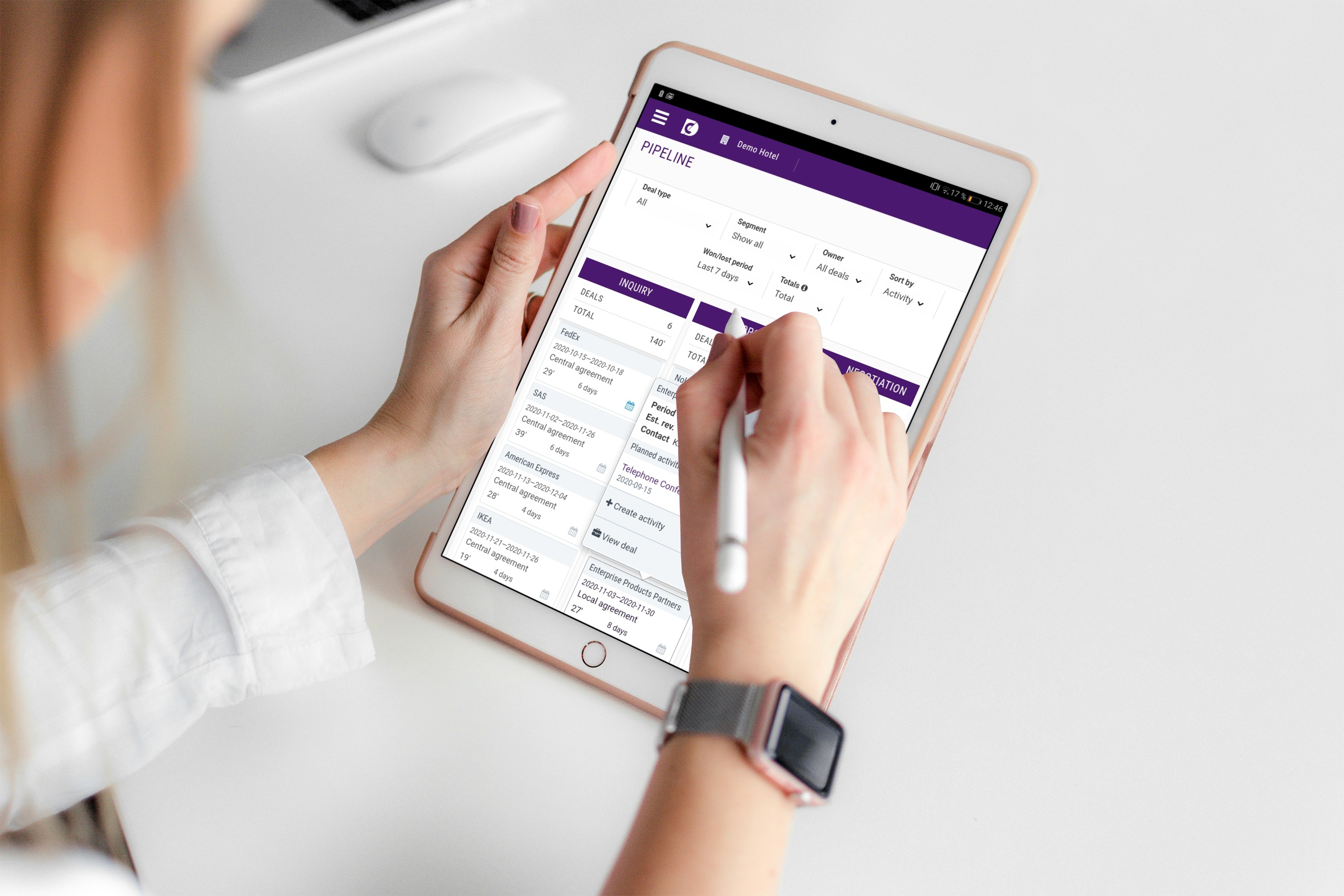 MANAGE ACTIVITIES TO WIN MORE BUSINESS
Streamline proven sales actions in hotels
The pipeline follows a natural flow for hotel sales and speaks the hotel sales language to win the business faster.
Add actions like Fam Trip and Site Inspection
Schedule meetings and tasks
Communicate easily with any contact
You will build a better relationship with your customers.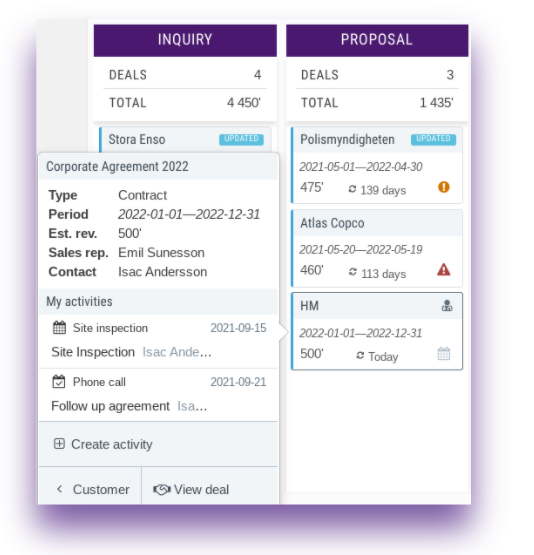 Want to see Demand Calendar Hotel B2B Sales CRM in action?