ADVANCED FEATURES IN DEMAND CALENDAR
Total Revenue Forecasting and consolidated reporting on all levels
Total Revenue Forecasting
FORECAST TO INCREASE REVENUE
Capture all guest spending
The ideal guest in a hotel spends money on additional products and services, such as meetings, F&B, spa, and anything else that the hotel offers. Therefore, hotels need total revenue forecasting to understand spending patterns better, plan the operations, and manage cash. In Demand Calendar, the revenue manager and department heads collaborate on creating the total revenue forecast efficiently and accurately.
Easy to set up and get started, customized for each hotel and hotel group
Forecast any revenue source based on actuals and on-the-books
F
orecast day-by-day, compare actuals to, last year, budget, or forecast in reports
Convert the forecast to next years budget
Keep track of all revenue sources in one view and reports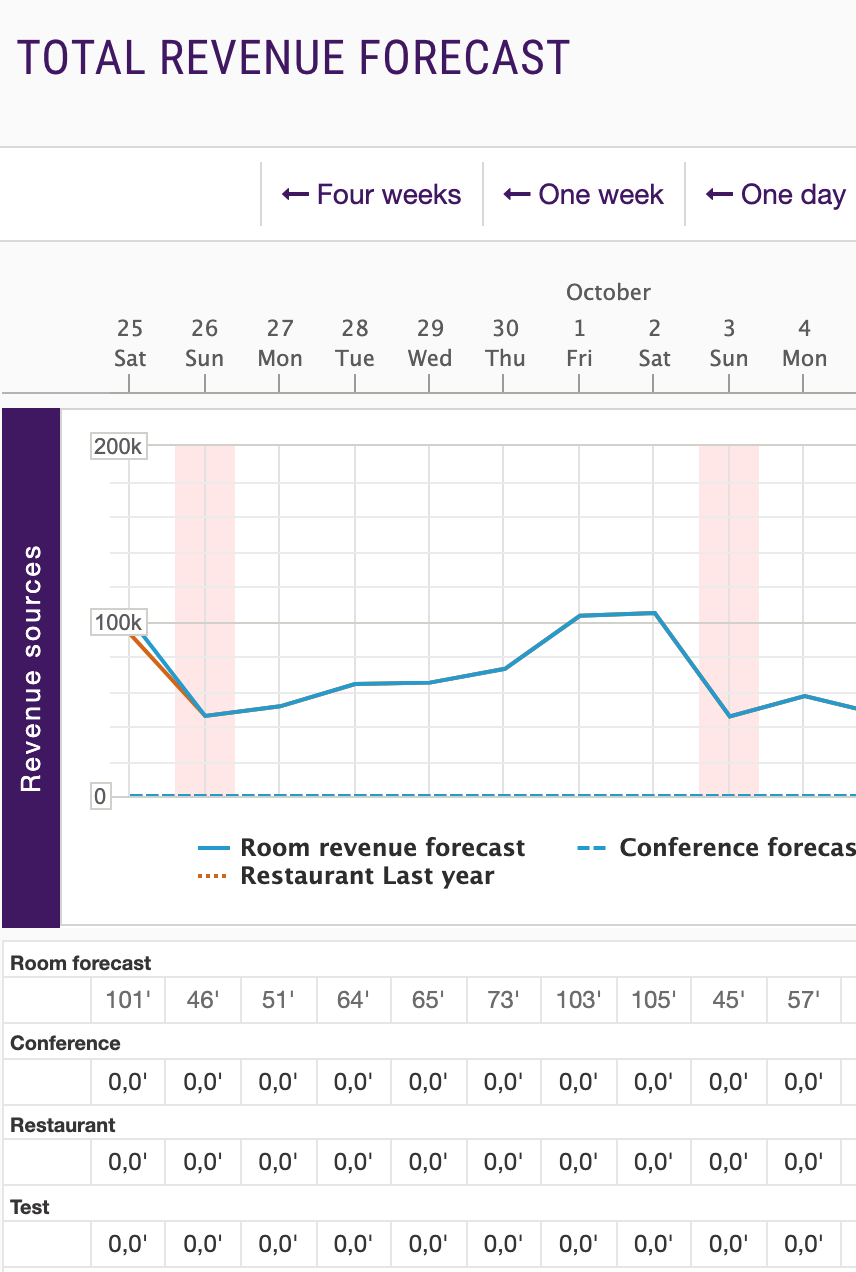 Consolidated Revenue Reporting
TRACK PROGRESS
A faster reporting process to become more proactive
Speed is essential to be able to act before it is too late. Therefore, Demand Calendar consolidates revenue, statistics, pick-up, on-the-books, and forecasts for a cluster or all hotels in a hotel group. As a result, all reports are lightning-fast and present the figures top management needs to make decisions faster and more accurately. One example is the consolidated monthly revenue report that Demand Calendar has ready in the morning on the first day of the month. Automatic consolidation is available for
Revenue and room statistics
Corporate and travel agent production
Earl warning trends
Forecast
Segment
Rate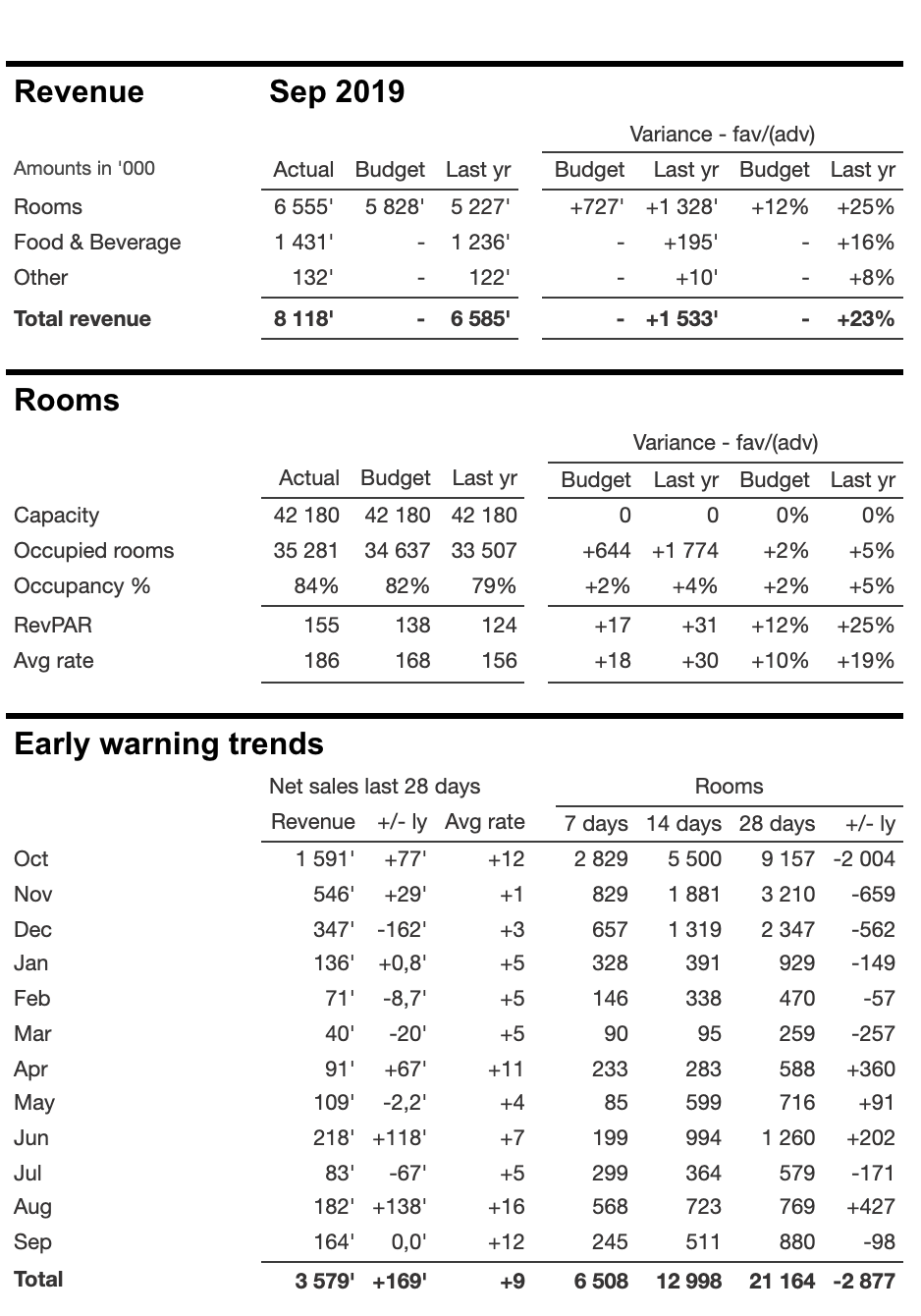 Customer Acquisition Cost (CAC)
MANAGE TO INCREASE PROFITS
Automate to save time
The total customer acquisition cost is between 15 % and
25 % of revenue. To increase the net contribution and the contribution margin, hotels need to manage this cost tightly. Demand Calendar automatically calculates customer acquisition cost for each room night to enable a complete analysis and understanding of the most profitable revenue.
Customized set up for each hotel
Manage all costs in four categories
Analyze cost for any variable, such as channel, or rate
Integrated to views for instant insights
Keep track of customer acquisition costs in reports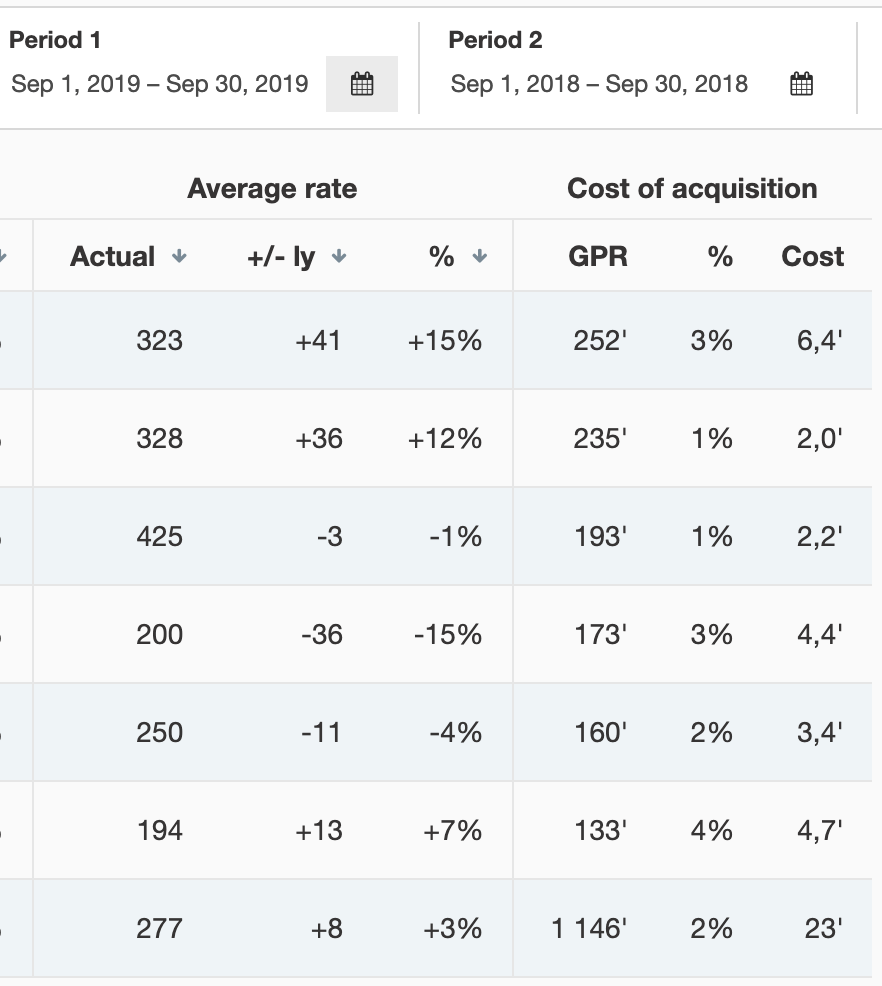 Extensive Analytics
MANAGE ACTIVITIES TO WIN MORE BUSINESS
Streamline proven sales actions in hotels
Demand Calendar is a powerful full-featured BI tool for analyzing revenue based on the hotel PMS as the primary data source complemented with several other data sources. In the Cross-Check Analysis view, any two variables can be cross-checked for deep analysis to find insights about segments, feeder markets, rates, room types, and many other variables. It is lightning fast and always shows the most significant figures first.
Analyze one, a cluster, or all hotels in the group
Compare any date or period with any other date or period.
Analyze categories or details
Combine any two of up to 17 variables
User-friendly overviews to prevent data overload
The combinations are endless, so here are some examples of cross-check analysis
Analyze corporate booking production by travel agents

Analyze the most producing rates by feeder market

Analyze the most common rates by length of stay

Analyze distribution channels by day of week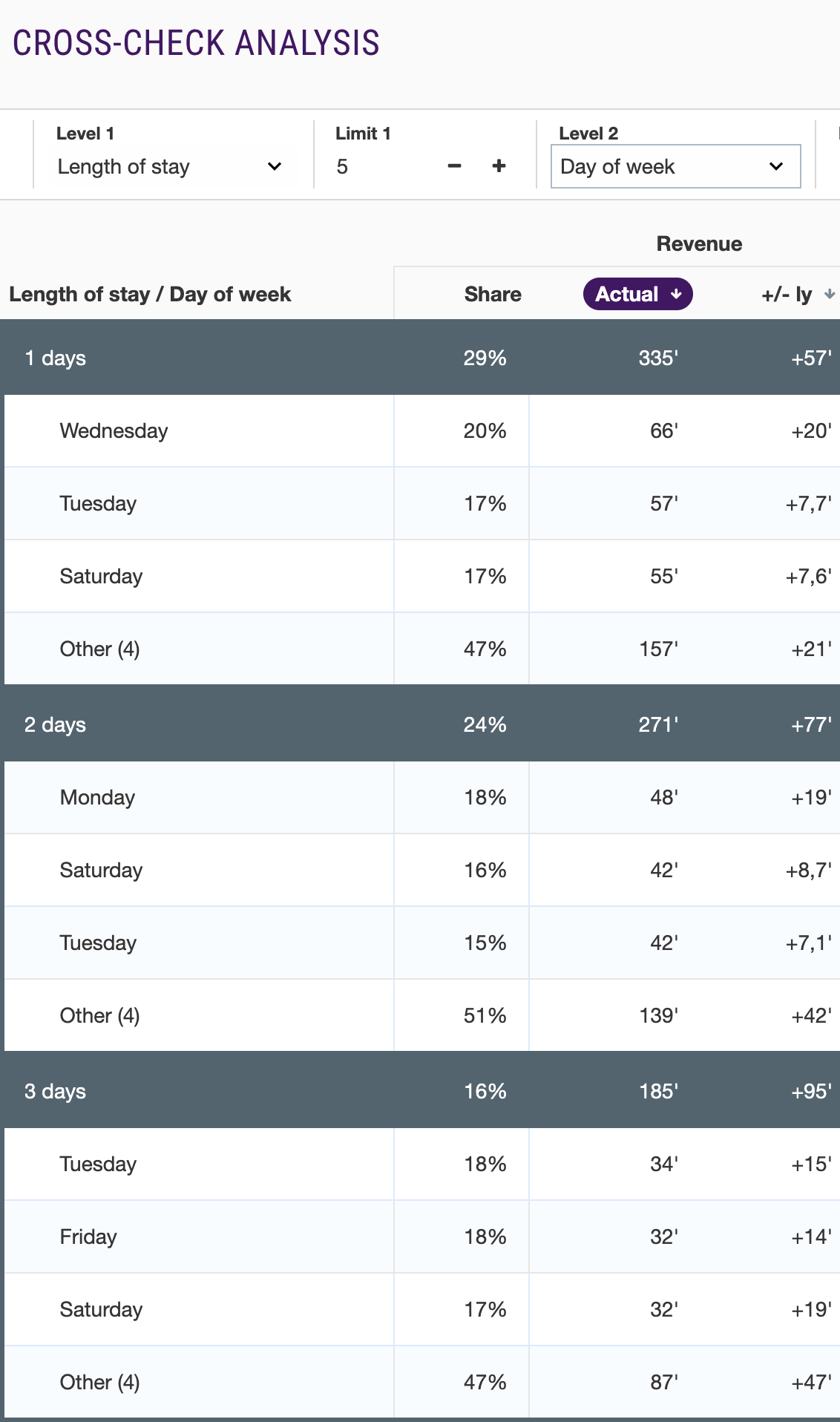 Advanced Data Connections
DATA MANAGEMENT
One system to monitor and manage information
Monitor your revenue systems through Demand Calendar to adjust them to become faster and more accurate. Automatically send forecasts and additional information to your other systems, such as staff planning or financials.
Monitor the accuracy of RMS and Pricing Systems
Import additional data sources
Send data to other systems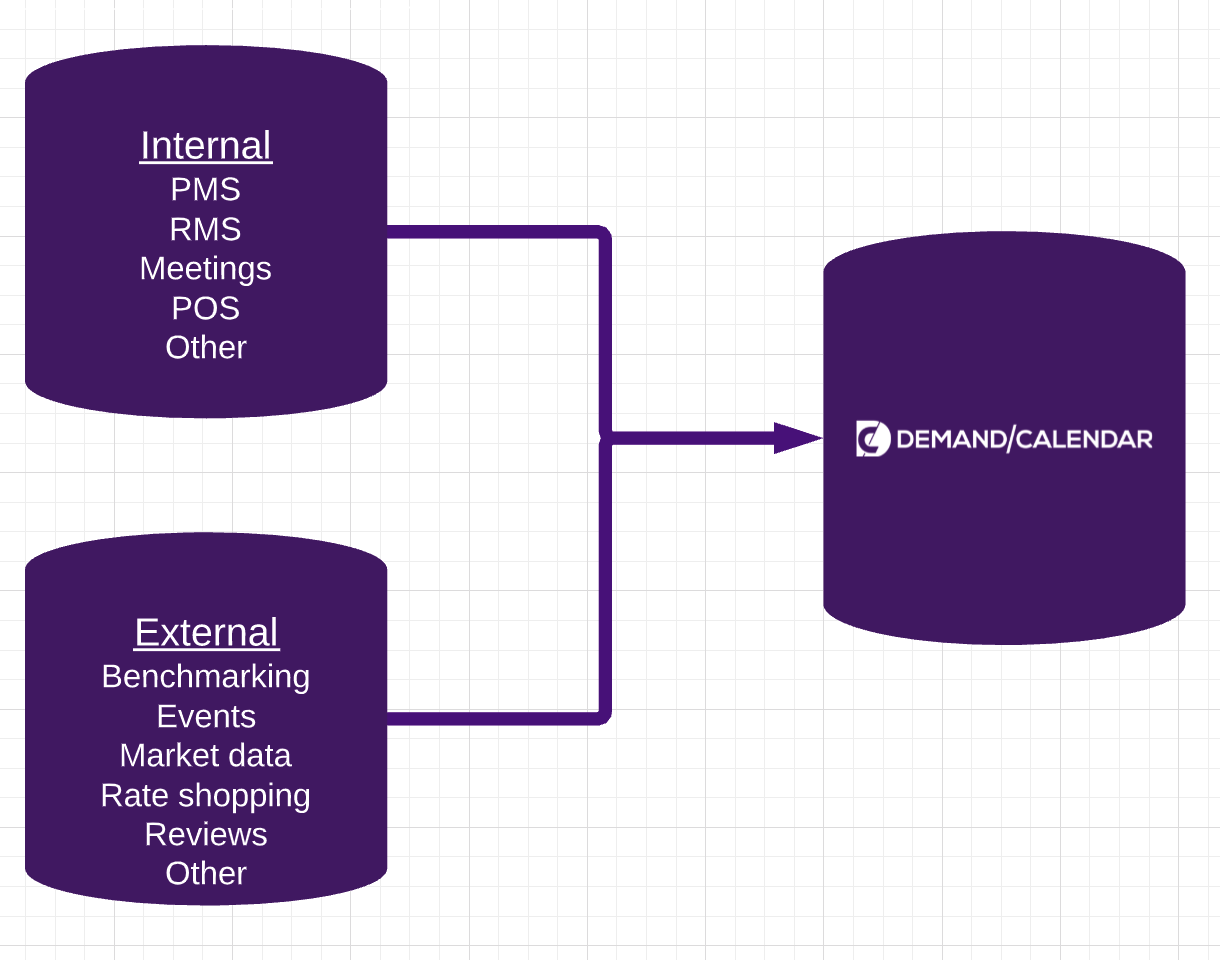 Want to see the advanced features in Demand Calendar?